Feature Products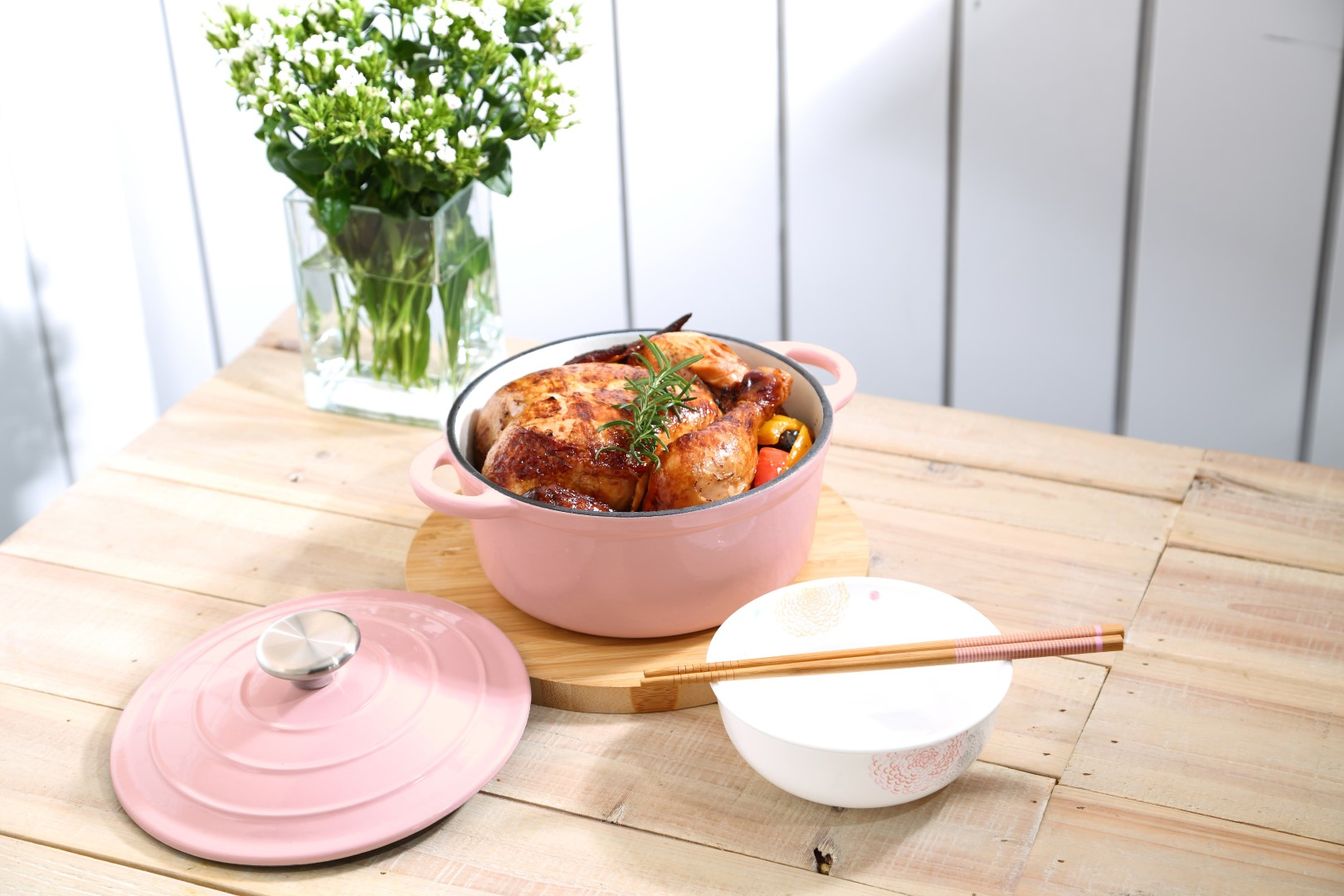 DIRECTIONS
Pat chicken dry with kitchen towel and rub with salt & pepper, inside and out. Set aside in Pyrex mixing bowl in fridge to allow marinade to penetrate or chill, up to 1 day ahead.

Boil potatoes & lemon in pot for 20 minutes, dry away water, pat dry with kitchen towel.

Put lemon into stomach of chicken, tie thighs together with kitchen twine.

Arrange chicken in cast iron casserole.

Rub rosemary and thyme and salt into skin of breast of chicken.

Arrange potatoes around chicken and add butter and oil into casserole.

Preheat oven at 200°C.

Place entire casserole into oven and bake at 180°C for up to 60 minutes.

Carve and serve on Corelle plate.