Feature Products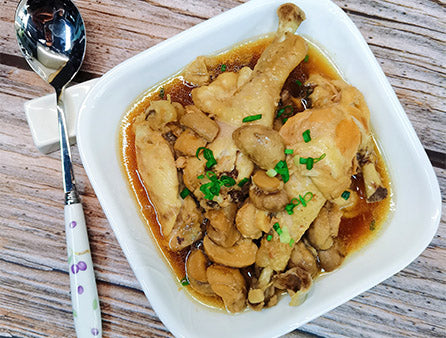 DIRECTIONS
Halve the mushrooms, cut onion into small pieces and slice the ginger. Set aside.

Add in diced spring chicken pieces, white mushrooms, onion, cooking wine, water, light soy sauce, oyster sauce, white pepper, salt, and vegetable oil into the Visions 3.5L Stockpot. Stir well and cover.

Using the World Kitchen Smart Pot, turn the knob to the "Slow-cook" function. Press the touch screen on the knob to start cooking. The time can be adjusted according to the amount of ingredients used or personal preference. The adjustable range is 0.5 to 12 hours.




The default cooking time on this mode is 90 minutes, which is adjustable by pressing the "Timer" button.

The cooking status will display on the screen with a red light on the knob.

Serve in Corelle dinnerware and enjoy.