Feature Products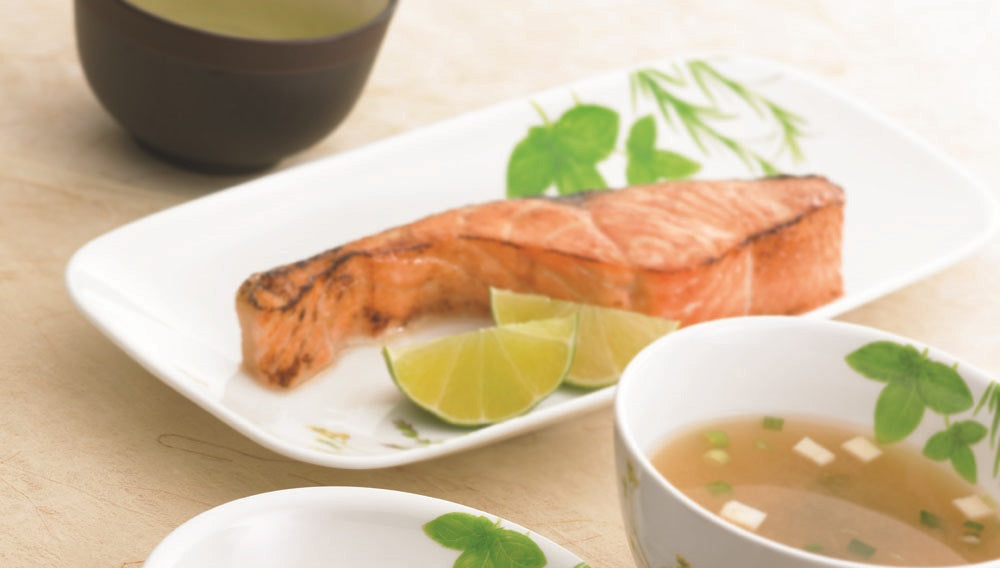 DIRECTIONS
Combine the dry sherry, soy sauce, brown sugar, rice wine vinegar, garlic powder, ground ginger and pepper in a shallow dish; stir well.

Divide this mixture into half and set aside one half in a small bowl.

With the other half of the mixture in the other bowl, add the fish; cover and marinate in the refrigerator for about 30 minutes.

Coat the grill rack with cooking spray/oil; place on grill over medium-hot temperatures (170°C -200°C). Remove the fish from the marinade and place the fish on the grill rack coated with cooking spray/oil. Grill, uncovered, for about 5-7 minutes on each side (or until the fish flakes easily when tested with a fork).

Transfer the fish to a platter and keep warm.

Place the reserved marinade in a Visions 1L Saucepanand bring to a boil. Boil for about 5 minutes (or until the marinade becomes thick and syrupy).

Serve the salmon on a Corelle Fish Plate with lemon slices. Choose to complete the meal with rice and miso soup.