Feature Products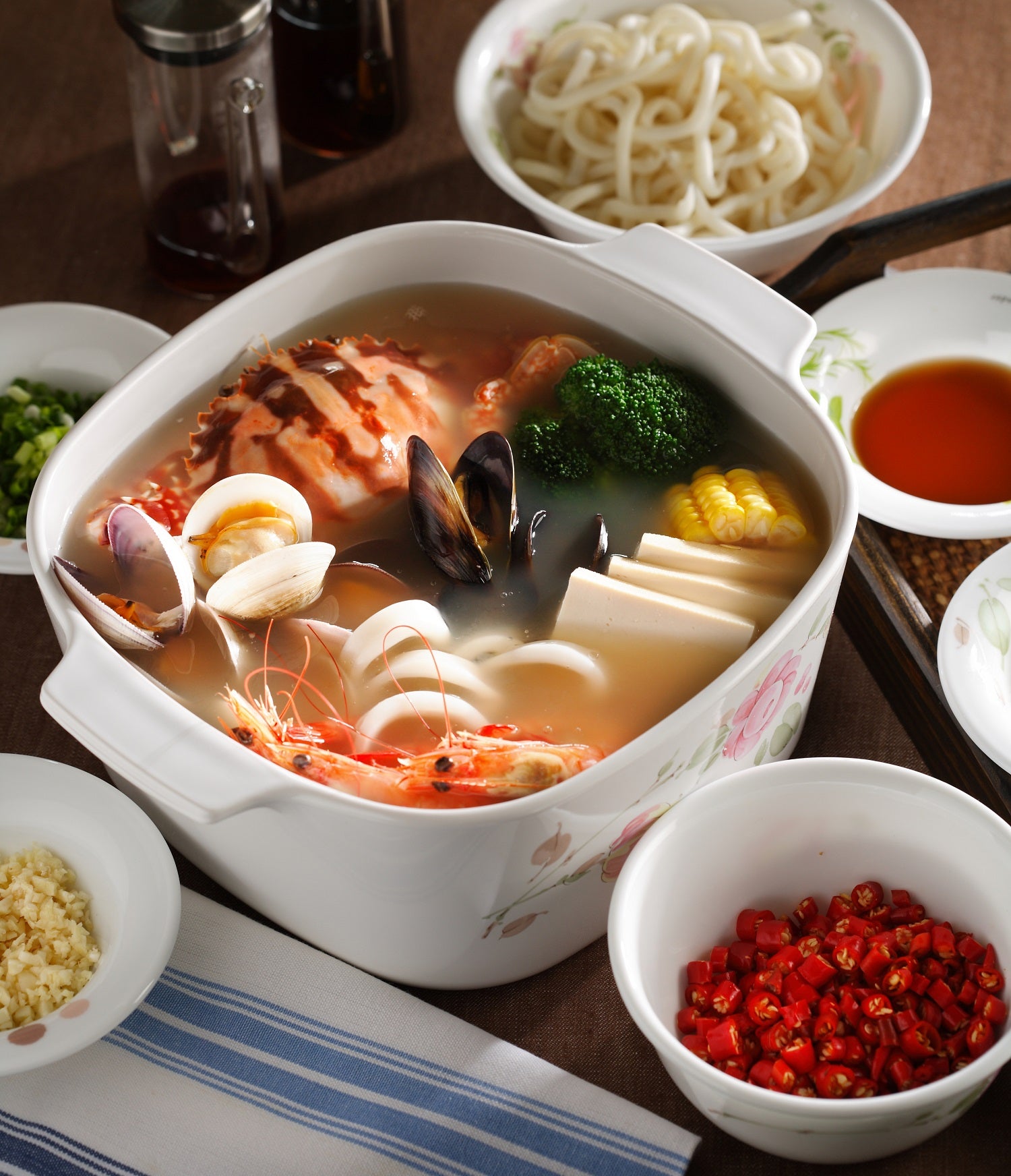 DIRECTIONS
Cut fish into 2 cm chunks. Shell and devein the prawns, leaving tails intact. Scrub mussels and remove beards. Cut squids into rings. Heat oil in a 26cm Pyrex Fry pan, add onion and zucchini and cook, stirring, over low heat for 5 minutes, until softened.

Add the garlic, thyme, rosemary, tomato, broccoli, baby corn and wine; bring to the boil in a Corningware 5L Casserole and simmer, uncovered, 5 minutes.

Add the fish and cook for 2 minutes, until flesh turns white.

Add prawns and mussels, cover and cook for another 3 minutes, until prawns are pink and mussels have opened.

Stir in parsley, basil and juice. Garnish with parsley, if desired.

Serve immediately, with Japanese Udon or White rice as desired.