Feature Products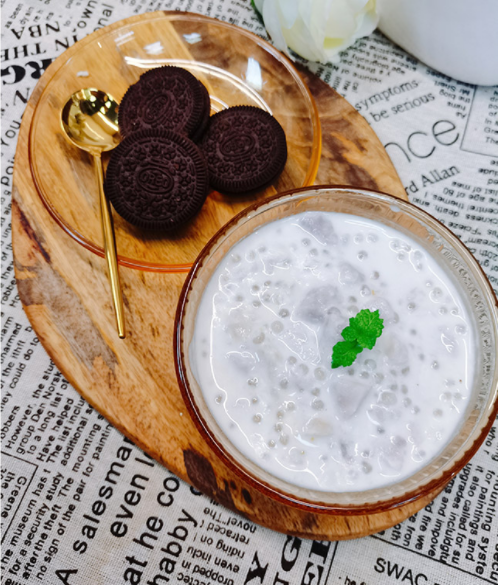 DIRECTIONS
Peel and cut the Taro into small pieces. Set aside condensed milk, coconut milk and rock sugar.

Using World Kitchen Smart Pot with the "Slow Cook" mode, pour 1 Litre of boiling water and sago into the pot and stir evenly before covering. Let it cook for 15 minutes. Stir regularly to prevent sago from sticking to the bottom of the pot. Remove the cooked sago, rinse in cold water and drain. Set it aside.

Add the remaining 500ml of water, Taro and rock sugar to the pot. Shake gently to let the ingredients settle. Add cooked sago, coconut milk and condensed milk. Stir evenly and cover the pot. Cook for 30 minutes on "Slow Cook" mode. (Alternatively set timer on 30 mins)

Serve the dessert in a Corelle bowl.
Note: The taro used in this recipe can be replaced with any other ingredient according to personal preference. e.g. sweet potato